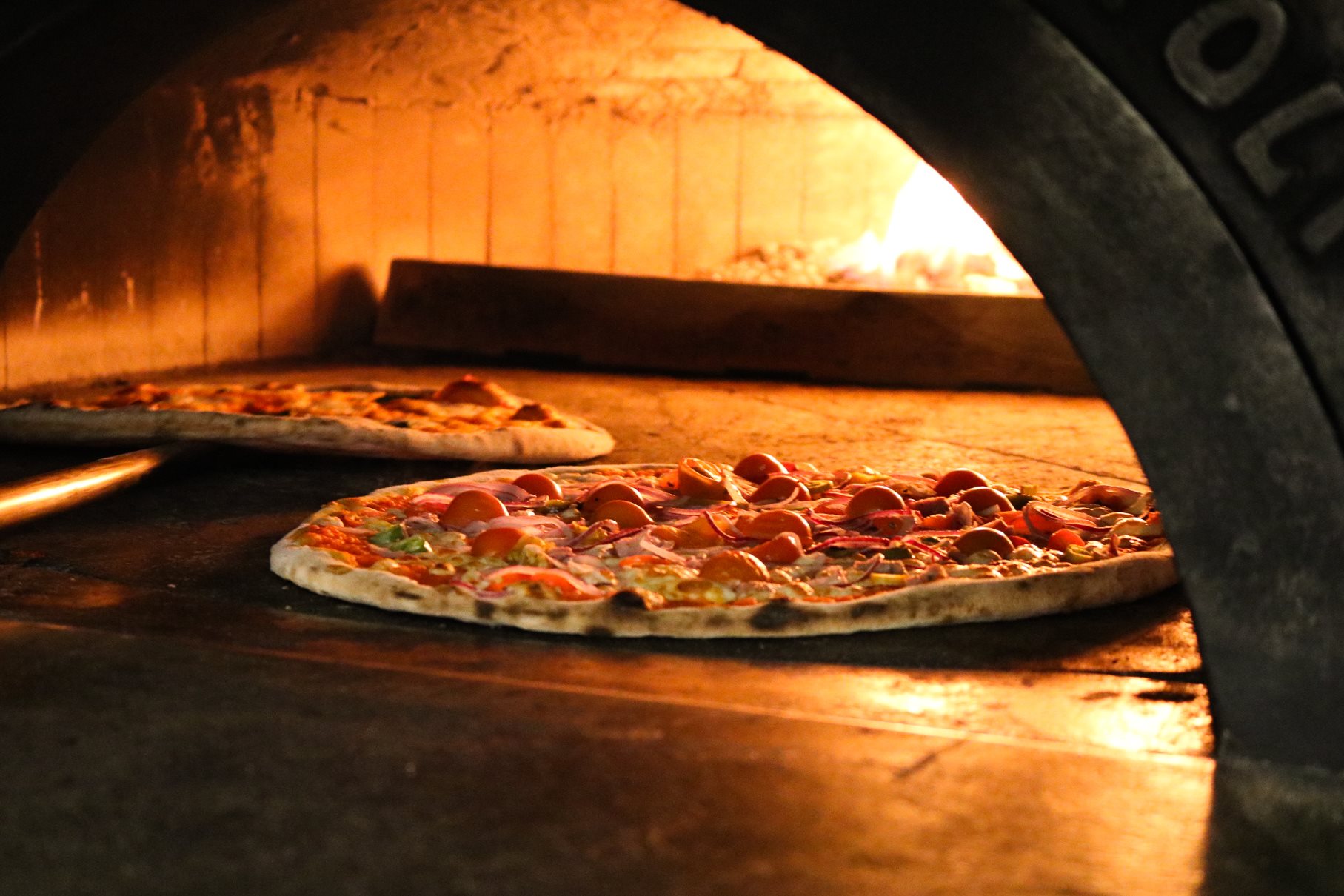 Follow us:
[email protected]
[email protected]
Order Online From Woozza Pizza Takeaway
091-860-720
Woozza Pizza Takeaway - Sea Road, Galway
Woozza stores:
Woozza Dining - 21A Middle Street, Galway
091-330-350
Order online or by phone and collect in-store
Make a reservation in our restaurant
Menu
FREE DELIVERY on orders over €40.
Collection from Woozza Pizza Takeaway on Sea Road, Galway.
Hamburger
With daily baked buns Italian style from our wood oven
Calzone fried.
A Napolitan favourite. A Classic calzone deep fried until deliciously crunchy. Choose from 2 fillings: tomato and cheese or tomato, cheese and pepperoni.
Sides & Salads
On a 10" pizza base
"Amazing Pizza! Absolutely loved this place. Pizzas are quite big, thin crust food fired style. Run by an Italian man and honestly the best and most authentic pizza I've had, even in Italy! Prices range from 11-14 Euro for a pizza but they're quite large, I eat a ton and could just barely finish. Owner and his wife are also very friendly." – Ammon, TripAdvisor

"The Best Pizza in Galway." Enjoyable pizza, good & friendly service ❤. Nutella pizza was different and very delicious. Location is nice & central. worth a punt!! – Carol, TripAdvisor

"Woozza's service was impeccable, and the food is delicious! After a week of Irish pub food, my husband and I were ready for something different, and this place impressed! Not to mention, they serve food past 9:30 which is difficult to find in Galway. Thanks Woozzza!" – Dedham, Tripadvisor
Opening Hours:
Woozza Pizza Takeaway: Monday to Sunday: 4:00PM - 11:00PM - Deliveries from 5pm.

Woozza Dining Restaurant: Monday to Sunday: 12:30PM - 11:00PM - We can open for special catering requirements!
Email:
[email protected]
Woozza Pizza Takeaway, 14 Sea Road, Westend, Galway
Woozza Dining, 21A Middle Street, Galway